Skiing is an active sport – that's an obvious statement but despite it being incredibly accessible to a wide age range and ability group (it's just as fun for beginners as it is for experts), most people are still seriously ill-prepared when they turn up for their skiing holiday.
You don't have to be an athlete or even a fitness addict to enjoy a whole week on the slopes, but being just a little prepared can mean a more pleasurable experience and help prevent injuries.
But what can you do? There's around 900,000 people in the UK that take ski holidays every winter – it's the second largest outbound ski market in the world after Germany.
There's actually quite a few things and here I've listed some suggestions and from big to small and from 'normal' to maybe a little weird too.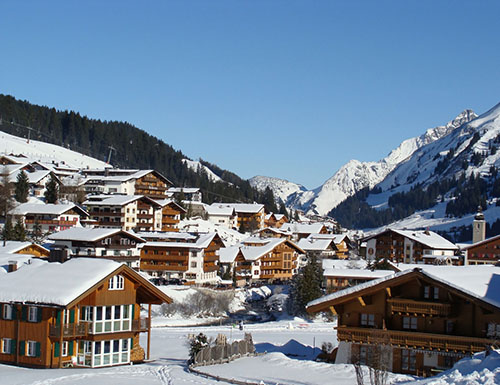 Go on a ski course in the UK
This cannot be stressed enough. Learning to ski before you actually travel to the mountains will make your ski holiday ten times more enjoyable. You'll get guaranteed instruction in English from qualified instructors (normally BASI – British Association of Snowsports Instructors who are highly regarded across the world). There's slopes all over the country and whilst the six indoor real snow slopes such as The Snow Centre Hemel provide the closest experience to the mountains, don't dismiss dry ski slopes such as the one in Gloucester. Beginners will also find the indoor Skiplex centres perfect for learning on, with a revolving machine and intensive instruction. If you've skied before then it's just as important to get along to any of these slopes, if not for fitness, then at least to remember what turning on skis is all about.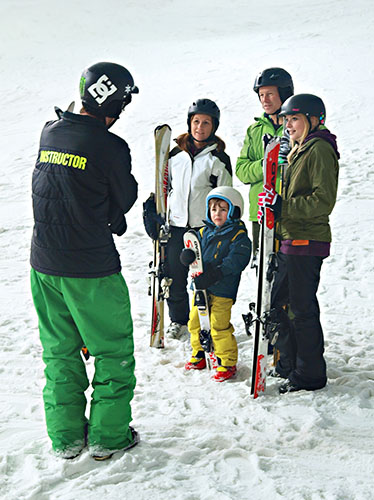 Use a ski training device to practice and improve
There's several different devices on the market that can assist your ski technique and fitness levels whist in the comfort of your own home. On the higher end of the cost scale, Former Olympic ski racer Graham Bell endorses the Skiers Edge which is designed more as a physical preparation tool than a technical one, but improves your strength in all the right areas. Another device that's low cost but delivers great results for your technical skills and balance is the SkiA Sweetspot Ski Trainer, endorsed by a variety of organisations including British Alpine Ski Schools, it's suitable for every level of skier from beginner to expert.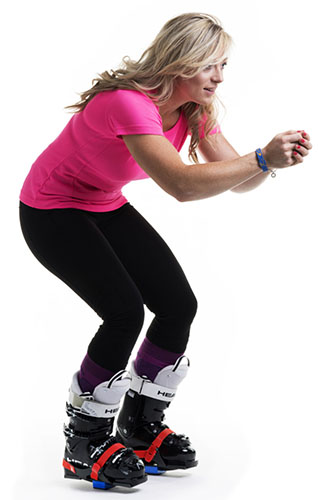 Download Ski Schools Apps
Darren Turner is a British Ski Instructor based in the French resort of Serre Chevalier and has produced a series of ski technique videos serialised in The Sunday Times. The videos are available on YouTube and as a downloadable APP for Apple and Android devices and there's something suitable for all levels of skier. Watch intensely before your ski holiday and then use the app (no connection required) to refresh your memory whilst on the chairlift – just don't drop your phone.
Go on an autumn ski holiday
Why wait for winter? Autumn ski breaks get you out on the snow when prices are cheaper and the slopes are quieter – for intermediates especially looking to make improvements, it's an ideal time to get out there and really get into the technical side before a major winter holiday. Phil Smith (well known ski instructor) and Emma Carrick Anderson (4 times Olympic ski racer) run a company called Snoworks based in Tignes where they start skiing right at the start of October and teach skiers from an intermediate level upwards how to deal with all mountain conditions.
There's nothing like getting in the mood for skiing before the winter than sitting down in a dark room or in a cinema and watching the latest ski movies. It's seriously aspirational for most mere mortals, with exotic locations and helicopter drops, big cliff jumps and endless powder snow experiences. It's not part of normal reality but you walk out of there desperate to get on the next flight to Geneva. The International Freeski Film festival comes to London on October 2nd, providing the chance to binge out all in one go.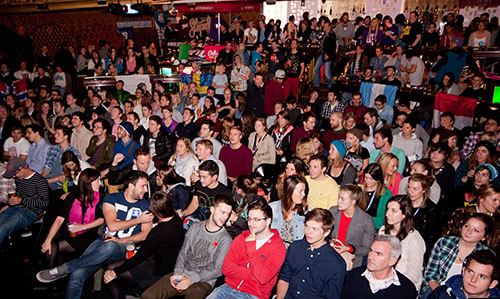 Visualise your skiing runs
It sounds weird, but there's some evidence to suggest that simply visualising yourself doing exercise can actually help you improve your fitness. Certainly we know that mentally, world cup ski racers visualise every turn before their run to stamp it in their mind so the subconscious takes over and guides the way. But we are also aware of real physical changes taking place, such as weight loss and lower blood pressure, when you imagine yourself doing a high-paced sport like skiing. There's even evidence to suggest it can build muscle strength too – our cells literally changing because of the way we're thinking in our mind. Maybe watching those ski movies as a teenager was not such a waste of time after all.
Book a ski holiday
Go on, just do it. There's nothing like getting you thinking about a snowy holiday than actually booking one and by the time January comes around, you need to get out of the grey and into the white. It's not cheap to go skiing but there are many options for people in the UK to get a ski holiday on a relatively low budget, but just remember, if you've never been before, once you've skied you'll never leave!