Proviz: Reflect 360 Rucksack – £69.99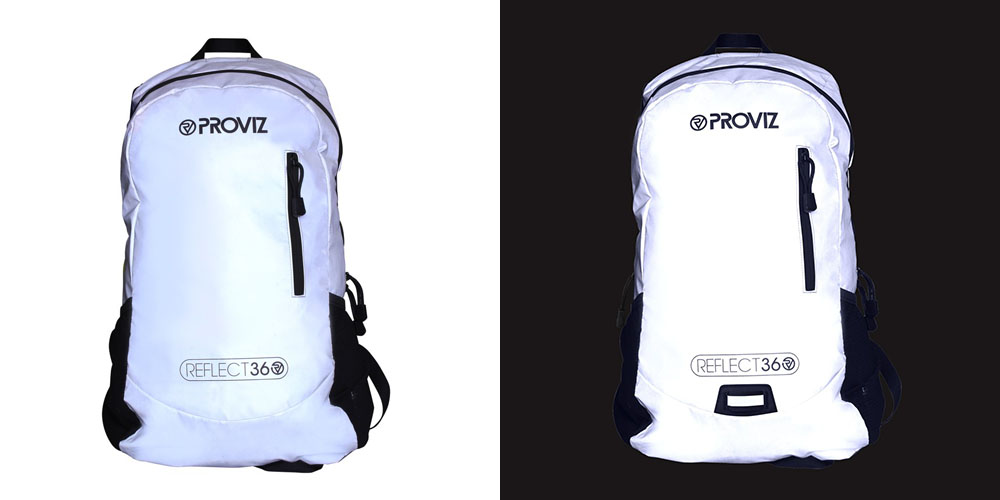 Our tech extraordinaire Robert McCrimmon tries out two different tech packs.
The Provis360 was designed with safety and comfort in mind. Made from 100% CE EN471 certified material, the same stuff that is the European standard for high – visibility clothing. The rucksack`s reflective trim helps other road users see you on the road at night.
As part of its features it has adjustable straps and belts, so it fits comfortably and securely on your back, elastic straps and loops for accessories, mesh pockets, front zip pocket and a loop on the back to add a LED light for that little extra visibility.
With more and more people cycling to work on the busy roads this bag is perfect. This 30L water resistant bag can easily fit a dry change of clothes along with your laptop. It is also great way to trick your kids into being safer, if you haven't had any success with the hi vis bibs, then this might just do the trick.
For other stylish reflective products Provis also sell jackets and bag covers and can be found at http://www.provizsports.com
EnerPlex: Packr Mountaineer 56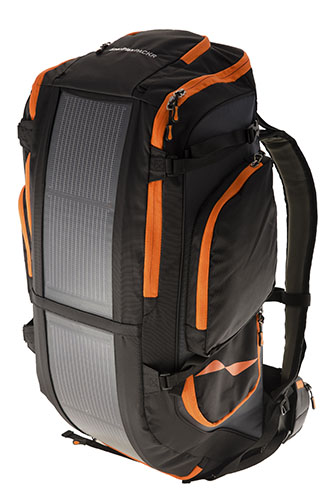 As soon as I saw this bag I thought it was amazing! If you have ever been back country hiking where you have had to spend 1 or 2 nights up a mountain or in the wilderness, you know the importance of having access to charging your phone.
EnerPlex have designed this fantastic 56 liter capacity mountaineer solar backpack. The pack has a flexible solar-on-plastic strip that runs down the back. This lightweight solar panel produces 6.0 Watt, 5 Volt System that has a 1.2 Amp output. All this means that it can charge a device at the same rate as a standard wall plug. The pack also works well as a standard hiking pack. It has 2 external mesh zippered pockets for wet items, 2 external zippered pockets with with an internal mesh pocket and charging pass-throughs, top flap pocket with charging pass-throughs, padded adjustable hip belt with two zipper pockets and a padded backplane contoured for ventilation with two external compression straps.
Enerplex as a company seems pretty cool. They have appeared in Time magazine as part of their 50 top inventions issue in 2011. They produce a massive range of solar panel products which feature their flexible solar-on-plastic technology.
To check out Enerplex's products check out their website http://www.goenerplex.com or purchase their products at http://www.amazon.co.uk.